.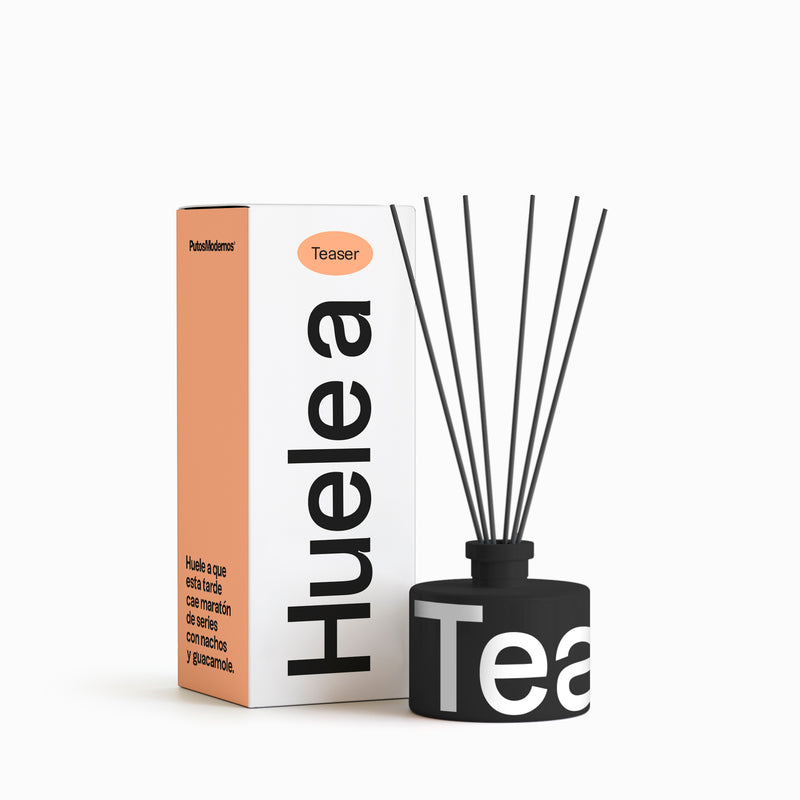 Putos Modernos Reed Diffuser - Peach and Vanilla
Fragrances of Modernity
What does a "like" smell like? How about a "match"? And a "juernes"? PutosModernos have captured the essences of modernity in 6 delightful reed diffusers so you can give your home (or your apartment; or your room; or that lion's den you share with 6 Erasmus students) the perfect touch for every occasion.
Smells like Teaser | Peach and Vanilla |
It smells like there's a TV series marathon planned for this evening with nachos and guacamole.