.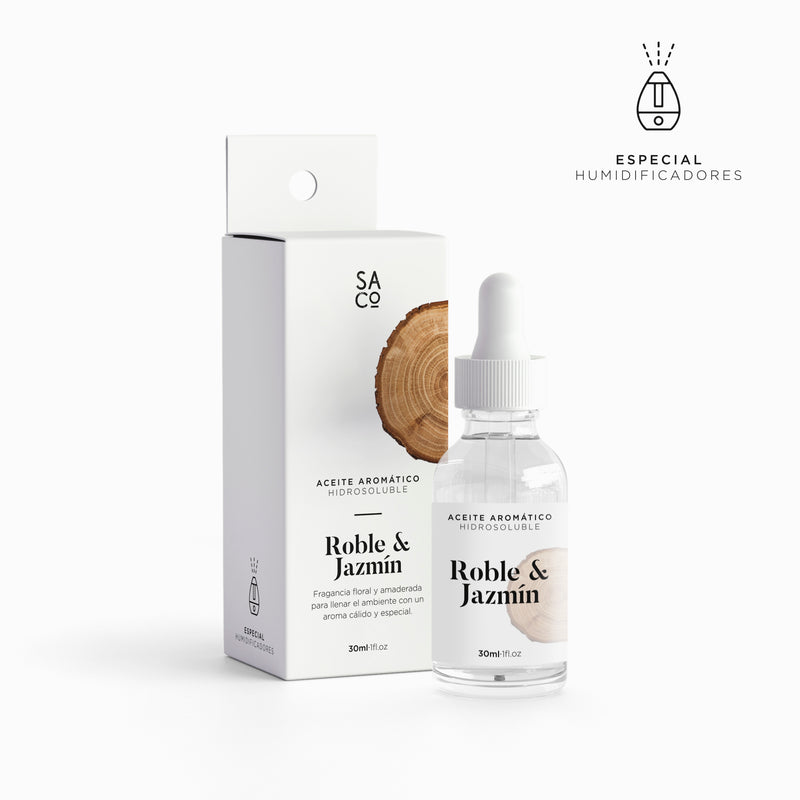 Essential Hydrosoluble Aromatic Oil - Oak & Jasmine
Hydrosoluble oils specially designed for aroma diffusers. With just a few drops, you'll have a gentle fragrance filling the entire room, creating the desired ambiance. With the wide range of fragrances in this collection, you will find the scent you're looking for, no matter your preferences.
| OAK AND JASMINE |
Floral and woody fragrance to fill the atmosphere with a warm and special aroma.