.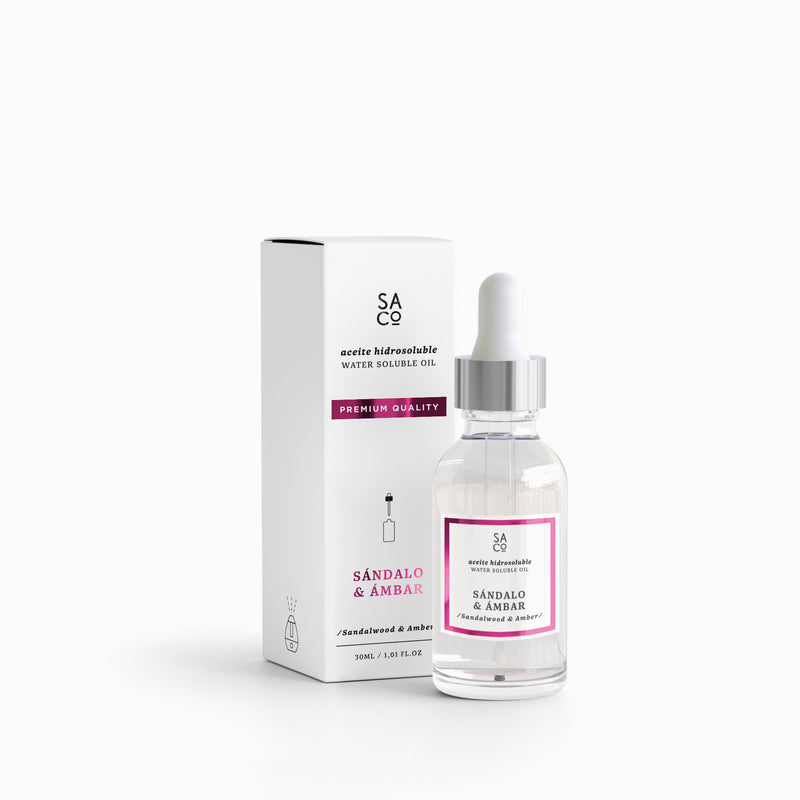 Hydrosoluble Oil Premium - Sandalwood & Amber
With premium quality, this collection of water-soluble oils features the most elegant and sophisticated fragrances. Use them in an aroma diffuser and create environments full of personality.
| Sandalwood and Amber |
A spicy fragrance with top notes of mandarin and grapefruit; heart notes of lavender, cinnamon, cedar, and lily of the valley; and base notes of sandalwood, amber, musk, and vanilla.
Ideal for creating a sophisticated and original atmosphere.