.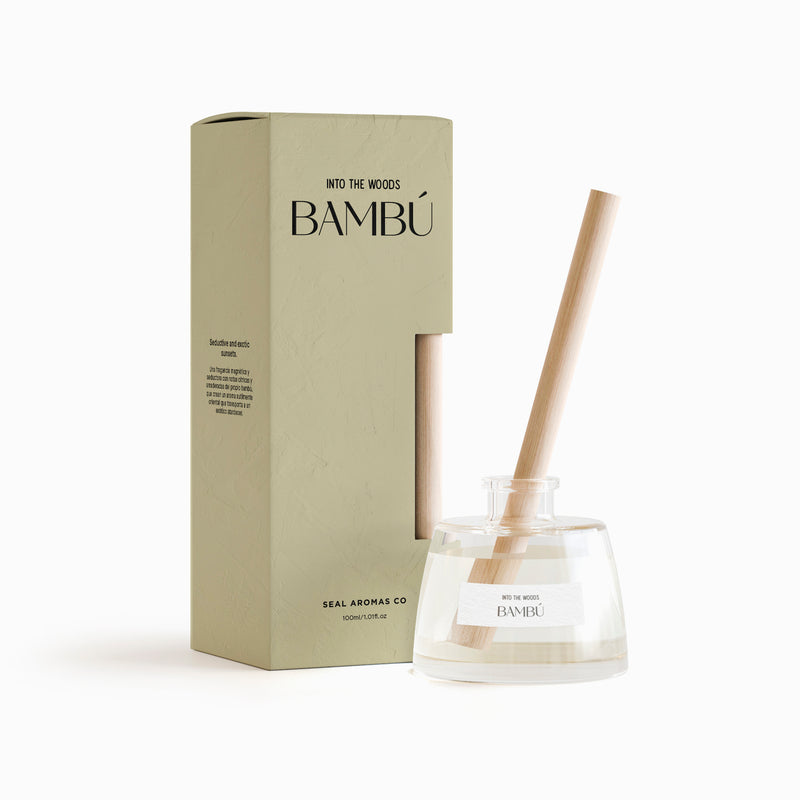 Into the Woods Reed Diffuser - Bamboo
Reed diffusers inspired by the most unique fragrances of the forest. Feel the woody notes of the trees, let yourself be captivated by the sweet nuances of wild flowers and fruits, and enjoy the fresh and pleasant breeze of pure nature.
| Bamboo |
Seductive And Exotic Sunsets
A magnetic and seductive fragrance with citrus and woody notes of bamboo, creating a subtly oriental aroma that transports you to an exotic sunset.