.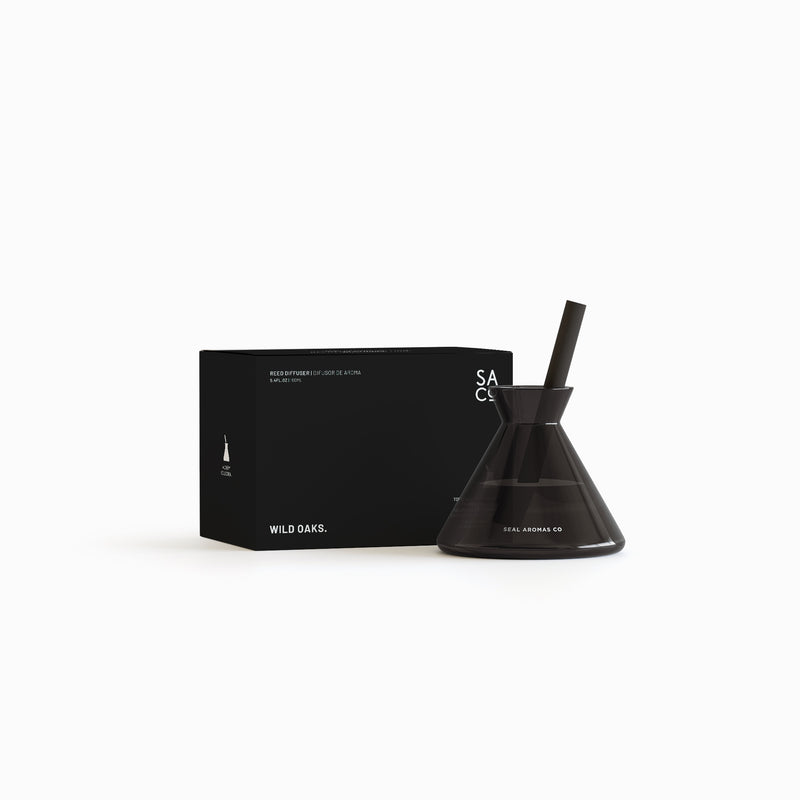 Reed Diffuser Alchemy Black Collection - Wild Oaks
Discover the magic of turning memories into enchanting fragrances, where each aroma tells a story, and every essence evokes a precious moment. An olfactory delight that immerses you in an unforgettable sensory journey.
| Wild Oaks |
Embark on a sensory journey with our air freshener that blends the warmth of amber and oak at its base. In its heart, the freshness of mint and lavender intertwine, while the vibrant top notes of lemon and pineapple create a charming and revitalizing aroma, filling your space with a fresh and sophisticated fragrance.