.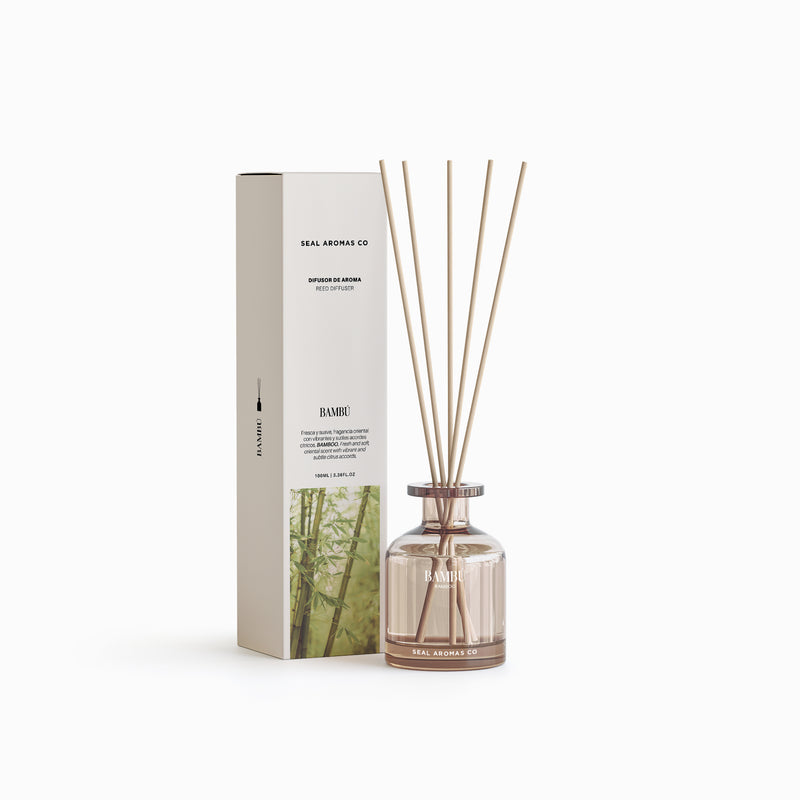 Origins Reed Diffuser - Bamboo
The Origins collection redefines the home experience with its elegance and sophistication. Inspired by nature, this collection merges style and well-being, transforming every corner into an oasis of tranquility. Let them elevate your senses and turn every moment at home into a special experience.
| Bamboo |
Its fresh and gentle oriental fragrance weaves a charming spell with vibrant and subtle citrus notes. Inspired by the elegance of bamboo, this air freshener transforms your space into an oasis of serenity, filling the air with a refreshing and exotic sensation.