.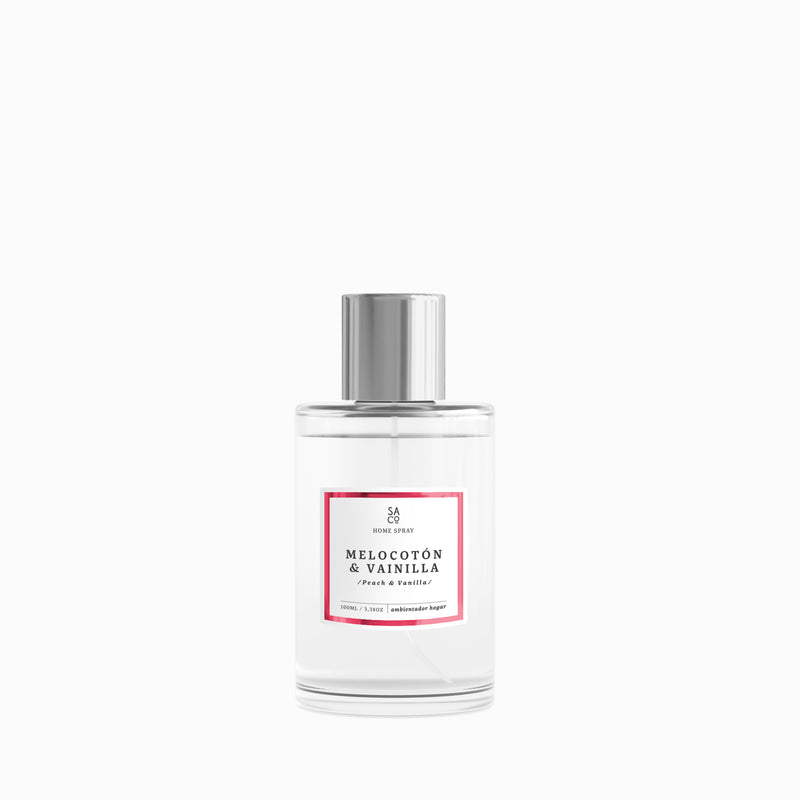 Premium Spray - Peach and Vanilla
Discover the new Premium spray air freshener collection with a range of elegant and special fragrances. With just one spray, it will fill any room with your favorite scent for hours.
| PEACH AND VANILLA |

Vanilla-scented fragrance with top notes of lychee, mandarin, peach, and bergamot; heart notes like lily, plum, jasmine, and lily of the valley; and base notes of amber, musk, vanilla, and vetiver.
Ideal for creating a sensual and intoxicating atmosphere.